"If

you're

going

to

solve a

problem,

make

it a

big

one."
Our Team
We are a motley crew of global scientists and business innovators who came together to tackle the hardest challenges in science and engineering. Today, we're basically do-gooding nerds with a penchant for speaking truth to power, dead set on fixing fashion. Who'd have thought? Where others see roadblocks, we see an opportunity to apply our technology. As long as it's the right thing to do, no matter how many hours and revisions it takes, we're going to get it done. Circ's senior management team has decades of experience across multiple industries, with a history of building successful companies that have reached valuations in the hundreds of millions and even billions of dollars.
PETER MAJERANOWSKI
Chief Executive Officer
PETER MAJERANOWSKI
Chief Executive Officer
Peter traveled the world in the US Navy, and what he saw was a planet in environmental peril. Now he's dedicated to creating circular fashion that lasts longer than it takes us to try to spell his last name.
• Investor / multiple C-Suite roles in portfolio companies
• Naval Officer, Surface Warfare Community
• M.B.A. – Duke Univ., B.S. – Cornell Univ.
JULIE WILLOUGHBY, PHD
Chief Commercialization Officer
JULIE WILLOUGHBY, PHD
Chief Commercialization Officer
What do the chemical, pulp & paper, and apparel industries all have in common? Not much, except this smart person. Julie has pioneered innovation in all three, and is now taking on the vast expanse of fashion waste.
• Director, Coatings Program, Manufacturing Innovation – Nike
• Dow Corning / MeadwestVaco / Adjunct faculty NCSU College of Textiles
• PhD, Chemical Engin. – North Carolina State Univ.
Conor Hartman
Chief Operating Officer
Conor Hartman
Chief Operating Officer
Don't let his get-up fool you – this camo-clad guy has been around the world solving problems of peace and poverty. Now with Conor leading Circ's strategy, fashion won't even know what hit it.
• Policy & operations in Liberia, South Sudan, Nigeria, et al.
• Carter Center / Clinton Global Initiative / Center for Global Development
• M.B.A. – UNC Chapel Hill; B.A. – Duke University
IULIAN BOBE, PHD
Chief Technology Officer
IULIAN BOBE, PHD
Chief Technology Officer
If coming up with big plans to commercialize world-changing technologies were grounds for winning Olympic gold medals, Iulian would have more bling than Michael Phelps. Sorry fashion waste — you're his next race.
• Director of International Business Development – NanoCarrier Ltd.
• PhD, Chem Engin. – Osaka Prefecture Univ.
• M.B.A. – Duke Univ.
LUKE HENNING
Chief Business Officer
LUKE HENNING
Chief Business Officer
Luke left his rewarding cush management gig at KPMG because he couldn't ignore the urge to save our planet. He believes so much in sustainable fashion, he's helping us put our money where our mouths are.
• Chartered Financial Analyst / Financial Risk Manager
• Board Member / Investor – Adriaan Kuiters, South African fashion label
• M.B.A. – University of Oxford; MSc, Financial Management – Univ. of Cape Town
Ed Scott
EXECUTIVE CHAIRMAN
Ed Scott
EXECUTIVE CHAIRMAN
Whether Ed's investing in companies or creating world-class NGOs to address global poverty, there's no problem too big for him to solve. Ed is a force of nature having excelled in government, tech, investing, and philanthropy.
• Founder – BEA Systems (exit to Oracle) / Investor & Board Member StubHub
• Founder Center for Global Development / DATA / Scott Family Fellows
• MS Political Science – Michigan State Univ.; BA – Oxford Univ.
Orlando Rojas
ADVISOR
Dr. Rojas is so far afield in the study of renewable materials that we don't know what time zone he'll be in, but we do know he's always on the cutting edge of research. He's a rockstar on all accounts, and we are excited to have him on team Circ.
• Professor & Canada Excellence Research Chair, Univ. of British Columbia
• Visiting Professor, Aalto University (Finland)
• BS & MS – Univ. de Los Andes (Venezuela); PhD Chemical Engin – Auburn Univ.
Allan Myerson
ADVISOR
Allan practically wrote the book on industrial crystallization (a key part of our magic). To wit, it's titled "Handbook of Industrial Crystallization." Allan is an inestimable resource for Circ's work in (re)circulating textile polymers.
• Professor of the Practice in Chemical Engineering, M.I.T.
• Authored 275 papers, inventor on 45 US patents, cited over 14,000 times
• BS – Columbia Univ; PhD Chemical Engin. – Univ. of Virginia
Steven Usdan
ADVISOR
As co-founder of the largest certified recycled cotton textile producer in the Americas and a founding member of Accelerating Circularity, Steven continues to draw circles around us all.
• Co-Founder of Giotex
• President, MDC Group / Founder of Color-Tex
• BS – New York Univ.
Our Extended Team
The saying goes, "You are only as good as the company you keep." So we feel very fortunate to be in cahoots with some of the best and brightest minds out there.
Patagonia is our brand's spirit animal. Its mission is to save our home planet, which is probably why it's been our biggest champion since day one. We are hard at work putting together the first Circ products for all the Patagonia fans out there.

Marubeni is one of the world's most accomplished cross-industry companies that does just about, well…everything. Their company creed is "Fairness, Innovation and Harmony," and we're feeling pretty awesome about working hand in hand with Marubeni to reinvent the way clothing is made.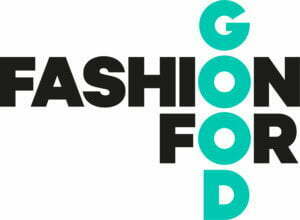 Fashion for Good is the global initiative doing just what their names says. With an eye for tech talent, they are helping promising solutions like Circ get connected with big brands and manufacturers. We like working with folks who focus on good and make it happen.
Alante Capital is a female-led, early-stage venture fund investing today in the solutions that will make tomorrow's apparel industry resilient and sustainable. They know the ins and outs of the sector and value having diverse financial partners that align with their mission.